From Humble Beginnings
WELCOME TO Unique Massage SPA
If you are looking for best Dubai Massage with luxury then you came to the right place. Unique Massage best massage in dubai is one of the best Dubai massage center. We have new professional and most beautiful staff. We are here to provide the life of luxury which you truly deserve. We consider our clients wish first. What you require let us know and we will try our best to full fill your wishes. Just call our contact NO. to make an appointment and our Masseuses. For the last five years Unique Massage Center have been dedicated to bringing the best quality Thai, Korean, Chinese, Indian, Filipino, Vietnam massage service to our clients in Dubai. Unique Massage Center is your trusted partner when it comes to relaxation and professional massage. Let one of our 15 female therapists transport you to a world of bliss and relaxation. call us and book for Dubai massage service will be part of your best memories in the Massage Center..
Benefits of Professional Massage Therapy
Soothe muscles and tendons
Increase range of motion & flexibility
Relieve stress and Control pain
Improve overall mental & physical health
Promote consistent personal relaxation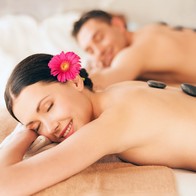 We're Not Satisfied Until You're Satisfied
Take your body on a journey of transformation as you enter our serene and soothing haven of our newly renovated Dubai Massage & Spa. Let the healing hands of trained therapists ease away the stress of hectic urban life..
Energize yourself at the modern fitness center that features state of the art equipment. A session at Unique MASSAGE promises to leave you refreshed and rejuvenated.